Lucero 5.4

Welcome to the last installment of generation five, because at the end of this update is heir poll.

Also, I don't believe I've posted on livejournal yet; I've got a simblr now! (Well, I've had it for a while, but you get the point). Follow me, I follow back! Obviously there will be the typical spoilers, though.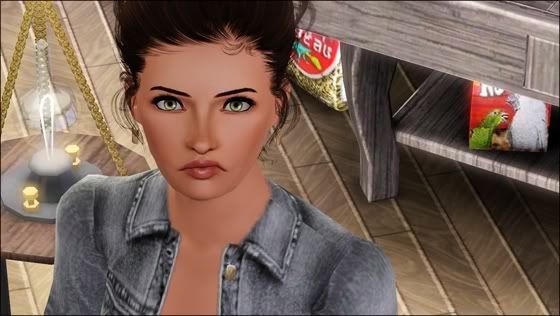 Takora spends a lot of time moodily staring at the camera. Don't look at me, it's not my fault your husband died. Speaking of, he has yet to visit ;~;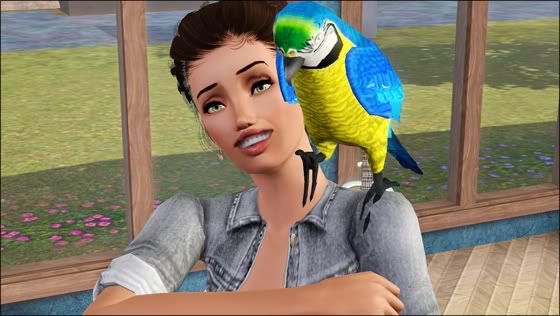 Since the last update, I finally got Pets! :D I strategically waited for a new EP to come out so it was super cheap, nearly $20. Thus, I moved the family to Appaloosa Plains. Yep. This bird's name is Squidward (I don't know why).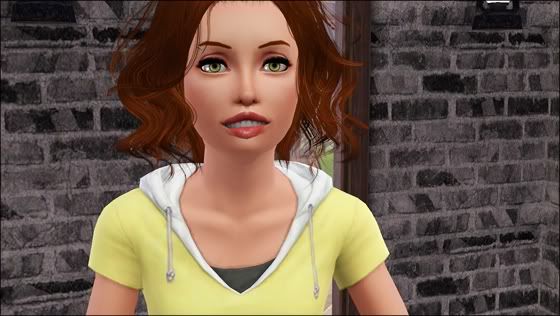 The last kids to grow into teens finally grew into teenagers. This is Aela, basically a pale version of Takora..
Her traits are workaholic, perceptive, evil & ambitious.

And here's Athis, and also the reason I no longer favor Valtyr. Is that bad? Maybe. Most likely.
His traits are workaholic, loves the outdoors, nurturing, & dog person.



Since uninstalled Late Night, I forced Aela to take up the family cooking since we no longer have a butler. She seems to enjoy it, though.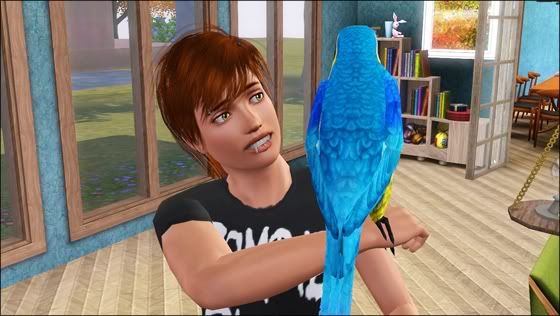 Athis: Even the bird ladies can't resist this.



Since I have four dogs in real life, obviously the first pet to join the family was a puppy. His name is Chi, and I know he has the skittish trait.. Aela ran from the kitchen to greet him.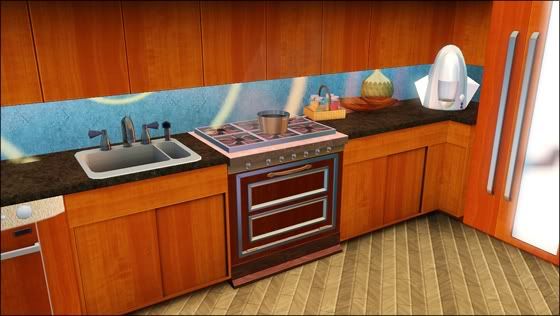 Which, of course, turned into a huge kitchen fire.



But he's cute c: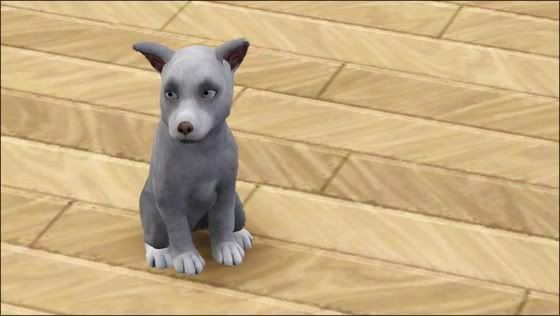 One difference between Chi and my own dogs is two of the dogs are pitbulls and the other two are cane corsos.. Extreme size difference, yes?



Karliah: A teen party? What kind of things are included in these teen parties?
It's about freaking time. First free trips for the adults the game has offered me in two generations.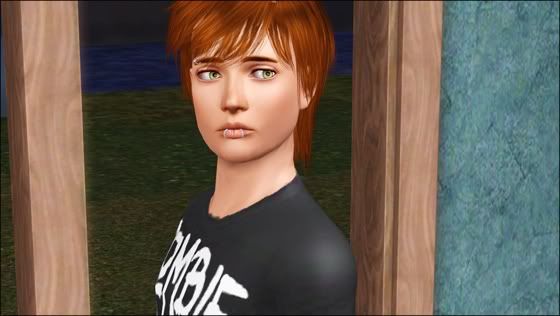 Hey here's Athis face for reasons.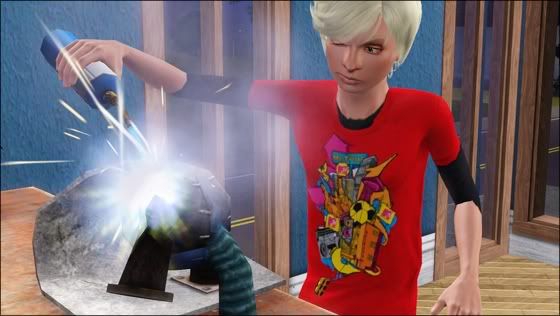 Revyn: I'm such a hard ass with my flame thrower. I hope a girl comes up here and goes, 'Wow, look at that hardass. He's an attractive hardass'.



Athis: That's right, party at my house! Bring all of your friends, I don't care if I've met them or not, we'll all be tight as hell by the end of the night.



Over half of the party was sims I had downloaded and shrinked into teens. Fun fact.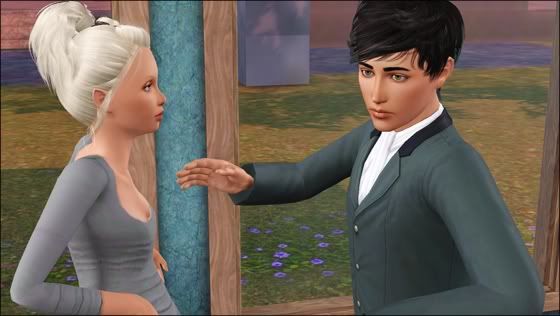 Such as this gorgeous guy, Ethan Cole by lunasims. He's a hunk~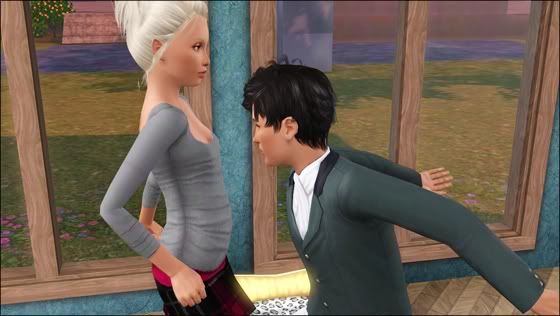 Karliah: This isn't where I imagined the night going.
Ethan: Her boobs are in my face.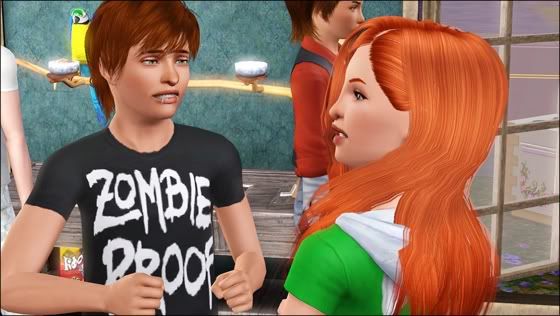 Athis grabbed onto my own sim for a spin, Geneva. Selfless self promotion of my own sim, I'm sorry but I just love her so much :c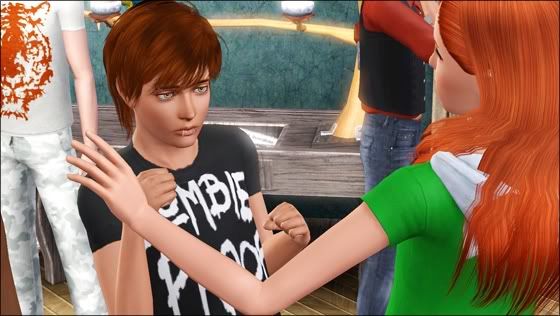 Geneva: He is awkwardly close to my chest.



Athis: I am awesomely close to her boobs.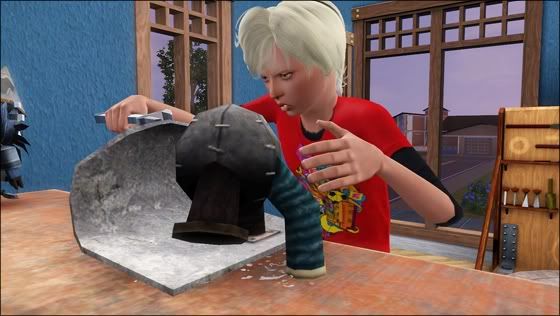 Revyn: Teenage parties suck. Who wants to be downstairs with a bunch of losers?



Revyn: Oh jesus sweet mother ow, ow, oh my god.
So much for being a hardass.

And then all of the kids dropped at once.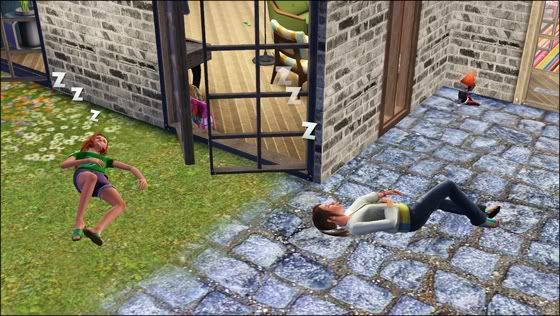 Seriously. There were passed out kids all over the lot.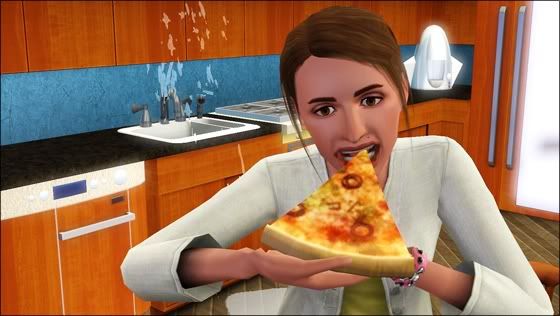 Break the sink then eat your third slice of pizza? Fuck you too, girl whom was not invited in the first place.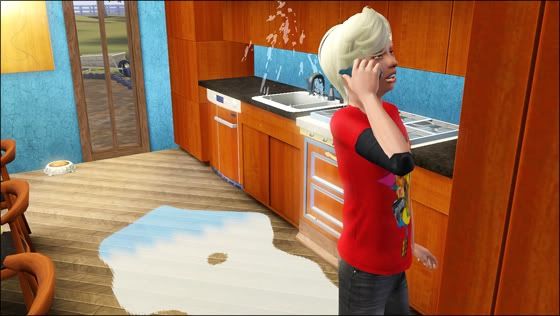 Revyn: Yes, hello? We're gonna need a plumber. We have encountered a bit of a problem.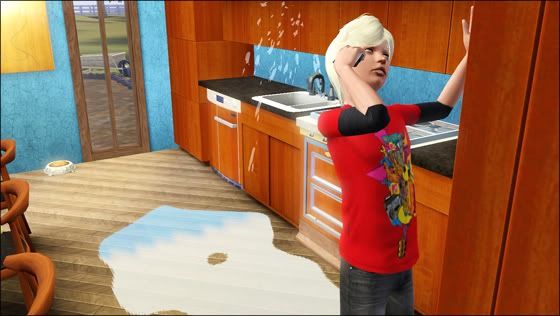 Revyn: Actually, somebody clogged the first floor toilets with food, so you might want to send a few of your best plumbers over, really.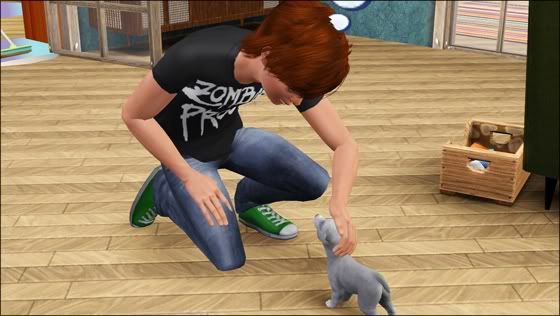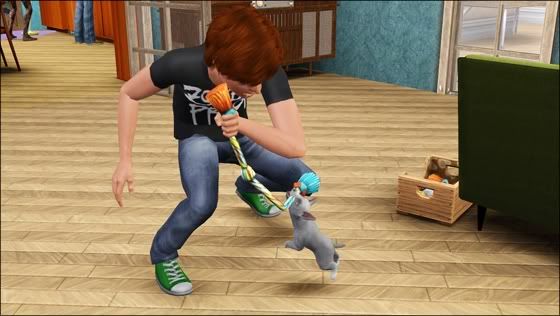 Athis spends a lot of time playing with Chi. It's cute, can't lie. I love the tug-of-war interaction.



Takora came back from the vacation finally smiling. Seriously, she's been moody as hell since Link (
uselaforce) passed.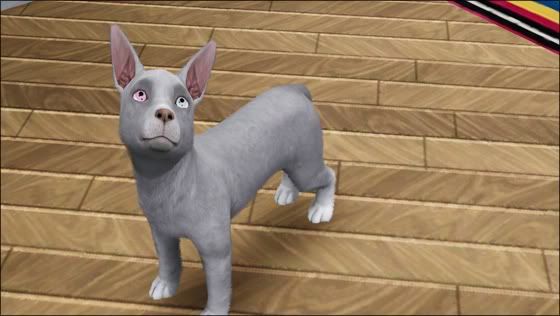 Chi aged into an adult! His pink eye turned right on its own, apparently. Look at those ears ♥
Months-late-Appaloosa-Plains-spam: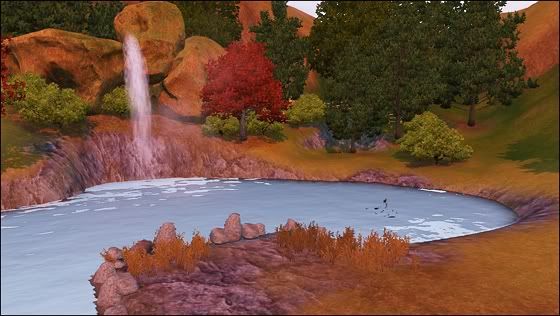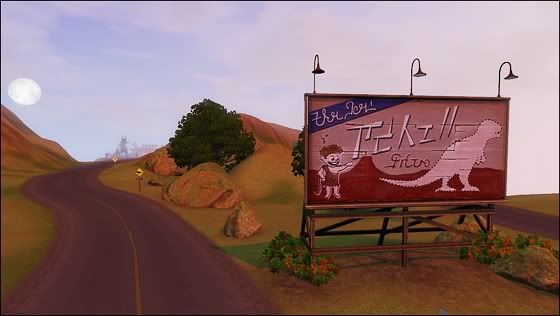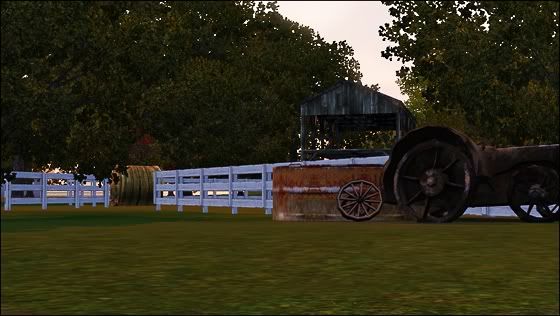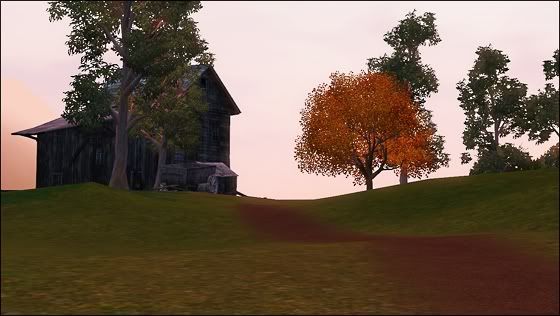 /endspam. Appaloosa Plains is my favorite world ever.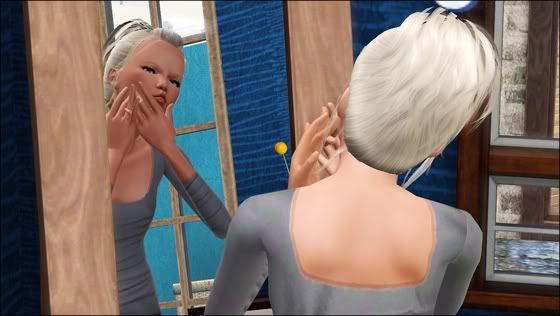 Karliah
: Cleaning up the after mess has stressed me out to hell. Seriously, look at my pores. It's like a freaking plant grew on my face. I might as well have the entire damn solar system on my face.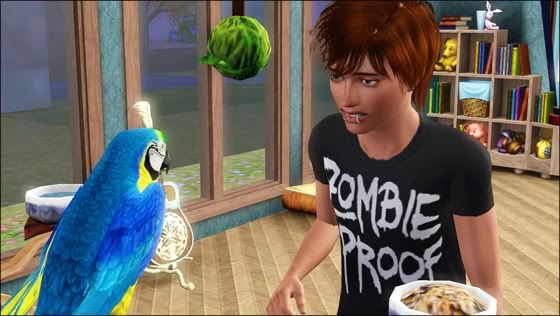 I don't think this picture even has a point. I just like spamming his face.
Aela was the only one that was scolded for the party. Consequently, she sneaked around everywhere for
days
.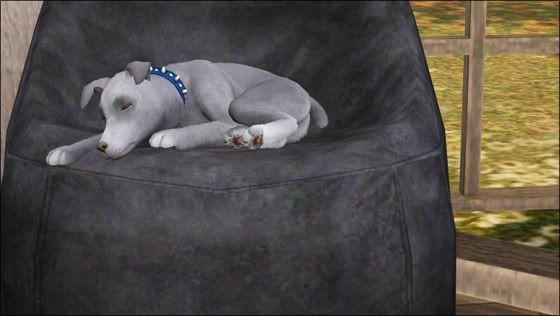 ♥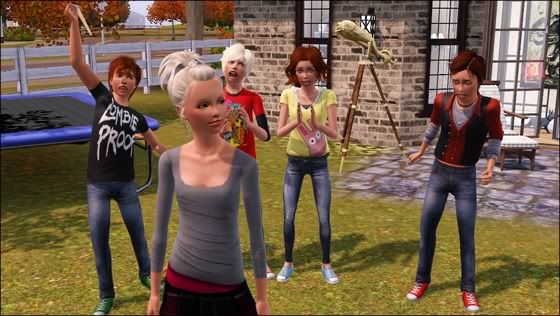 Birthday time!
Karliah
: That's right. You're all clapping. Clapping for
me
.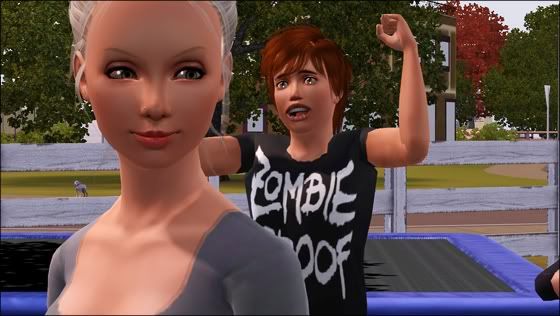 Karliah
:
Soaking in the glory
.
Athis
: YEAH KARLIAH I HOPE YOU DON'T AGE UP WELL BECAUSE I DON'T WANT TO SUPPORT MYSELF IN MY OWN HOUSE ONE DAY
YEAH
!
Fucking legacy hair.
Now, one more shot of your candidates for heir: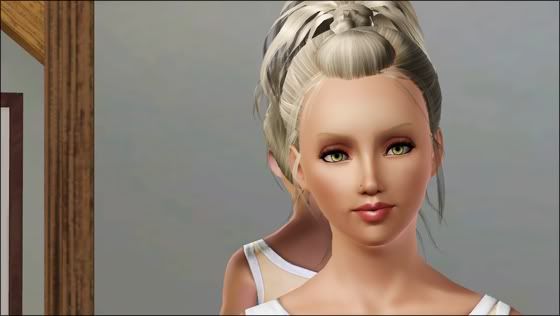 Karliah Lucero


absent-minded, brave, dramatic, snob, & computer whiz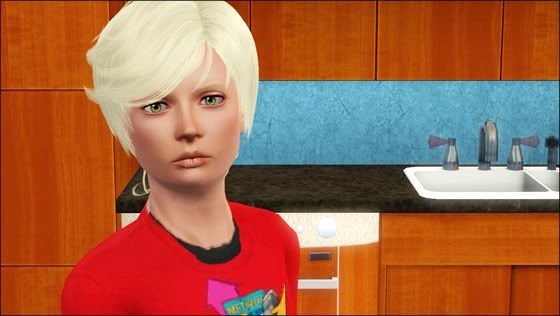 Revyn Lucero


Absent-minded, clumsy, eccentric, & lucky.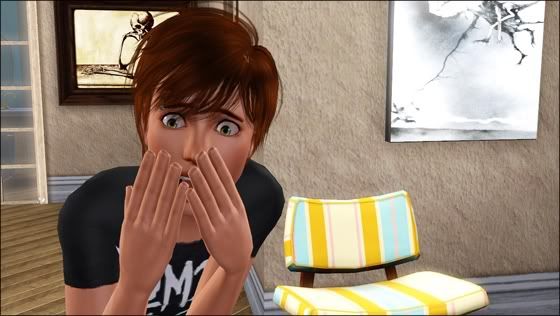 Athis Lucero


Workaholic,
loves the outdoor
s
, nurturing, & dog person.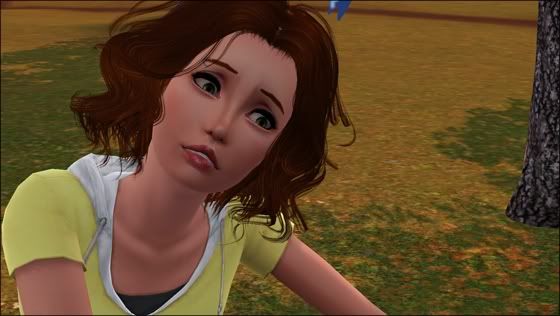 Aela Lucero


Workaholic, perceptive, evil & ambitious.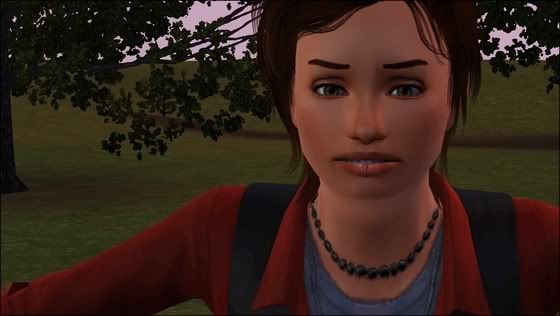 Valtyr Lucero


Hates the outdoors, virtuoso, clumsy, & vegetarian.
Who do you want tt be heir?